Canva has helped a lot of non-designer designers to design various things. Canva has given the ability to create their style and convert what could be a word doc or Microsoft paint project to a professional-looking project. And same is with presentations; Canva helps create excellent presentations ranging from presentations for school to unique sales decks and everything in between. And to add an extra edge to these presentations is adding voiceover to Canva presentations. Keep scrolling to know how to add voiceover to a Canva presentation.
Wondering how to add voiceover to the Canva presentation with minimal cost? Don't you worry Listen2It has got you covered.
You can now add voiceovers with Listen2It's AI voice generator that allows you to convert text to life-like audio in seconds with minimal cost.
Head to Listen2It and listen to how your voiceovers will sound with realistic AI voices.
To add a voiceover to a Canva presentation, the first order of action is to create a voiceover. Follow the steps and create a realistic AI voiceover with minimal production cost.
1. Create an account with Listen2It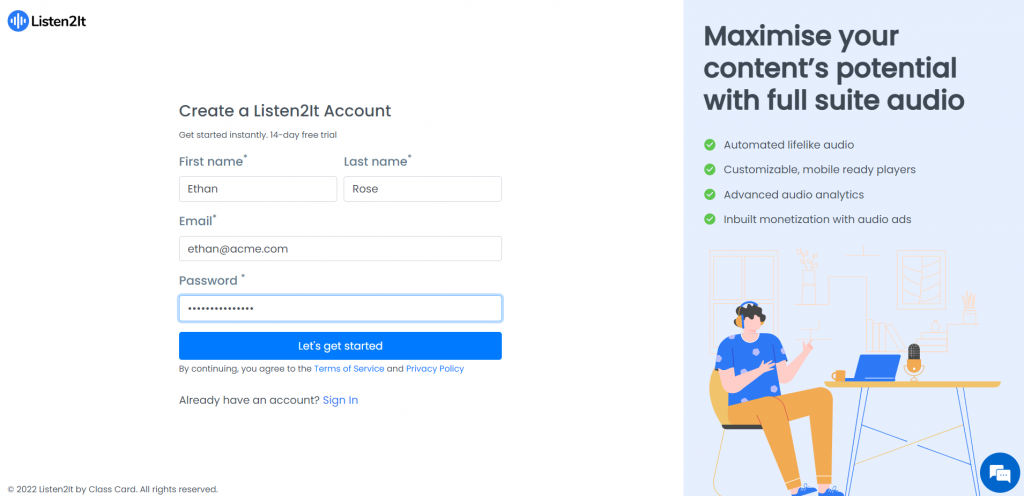 2. On the project page, create a project by entering a project name and selecting the language and voice for your project.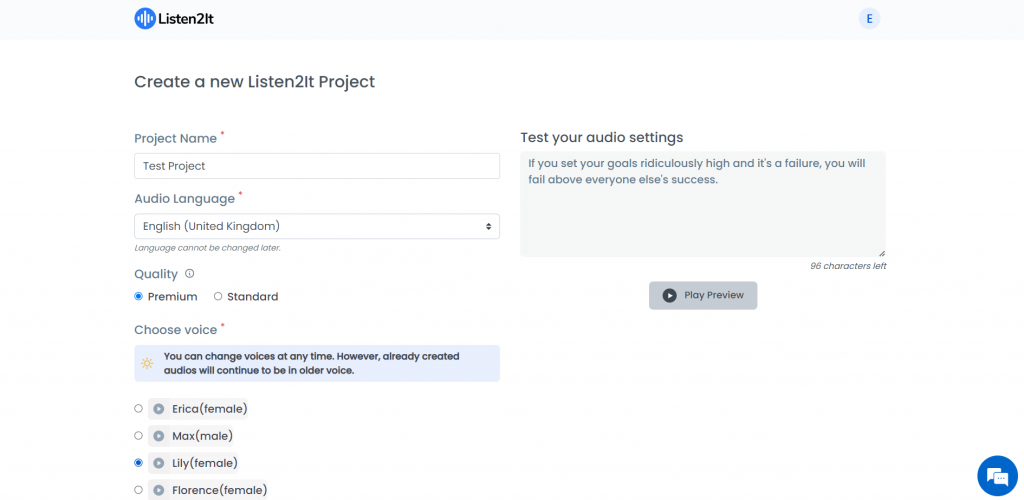 3. Now choose 'using text editor' to create voiceover by entering text.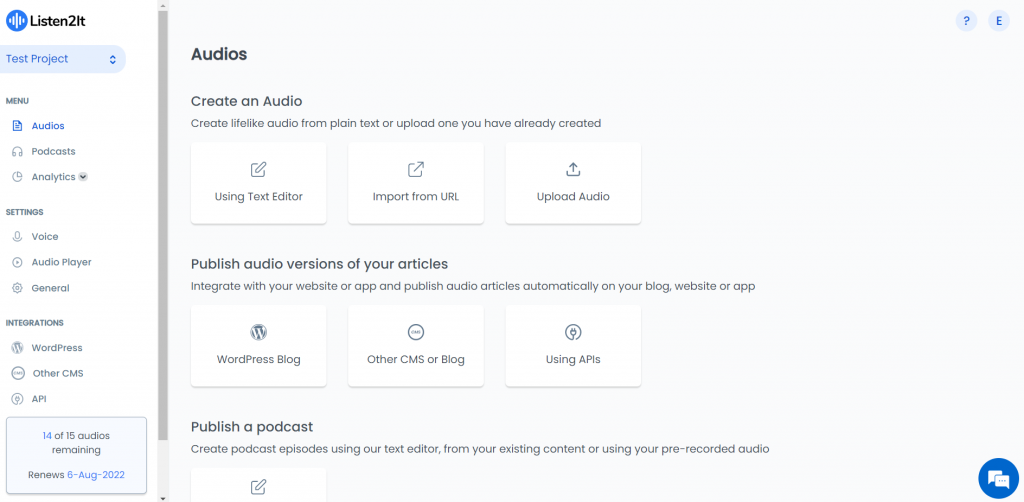 4. In the editor, enter the dialogues of the voiceover and customize the voiceover by adding pauses, emphasis, and much more.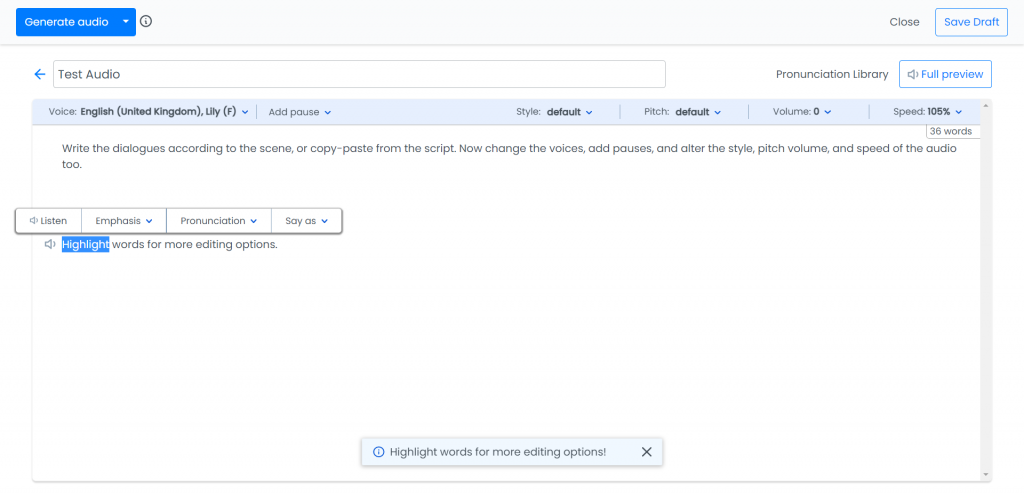 5. Click on generate and download audio, and the voiceover is ready.
Now that your voiceover for the Canva presentation is ready, let's see how to add voiceover to the Canva presentation.
How to Add Voiceover to Canva Presentation?
Apart from recording yourself in the Canva studio. There are two other ways to add voiceover to a Canva presentation. You can either add a pre-recorded voiceover from Listen2It or add a video with audio.
Adding a pre recorded voiceover to Canva presentations
1. Sign in to Canva
2. Click on 'Create Design' and choose a presentation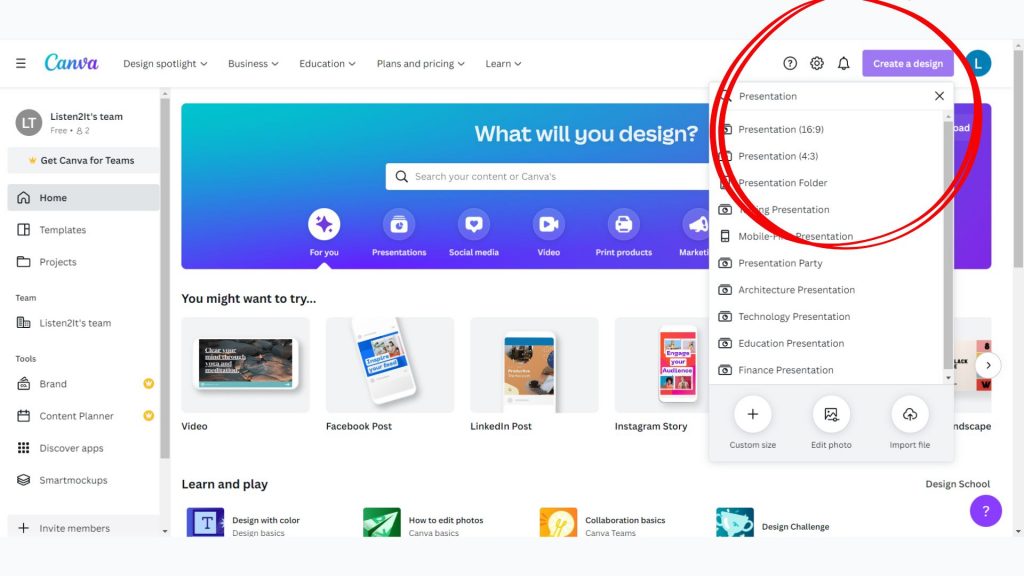 3. Choose from the existing array of templates or create your design for making a presentation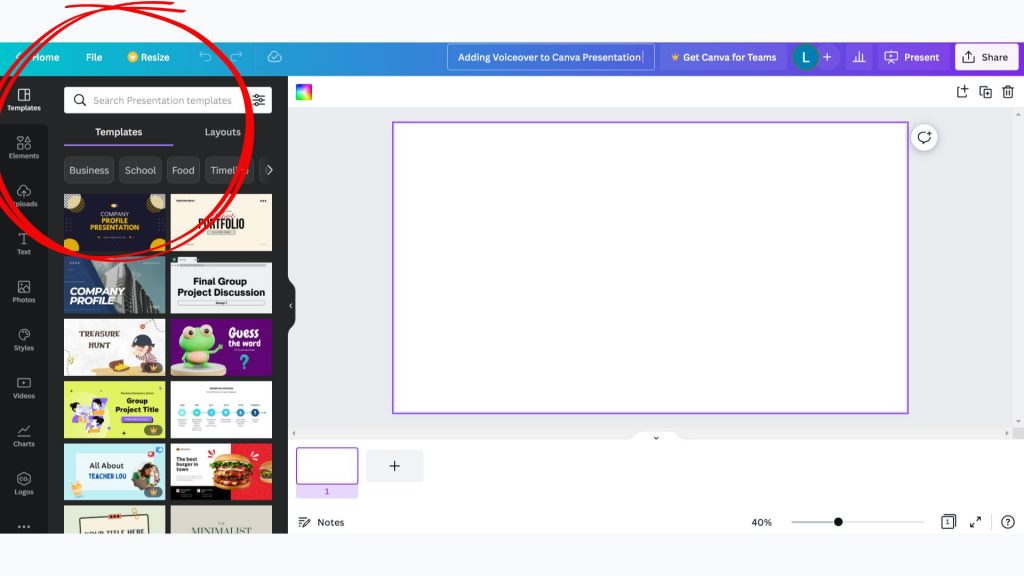 4. To upload audio, click on the upload tab>upload files and choose the audio file created with Listen2It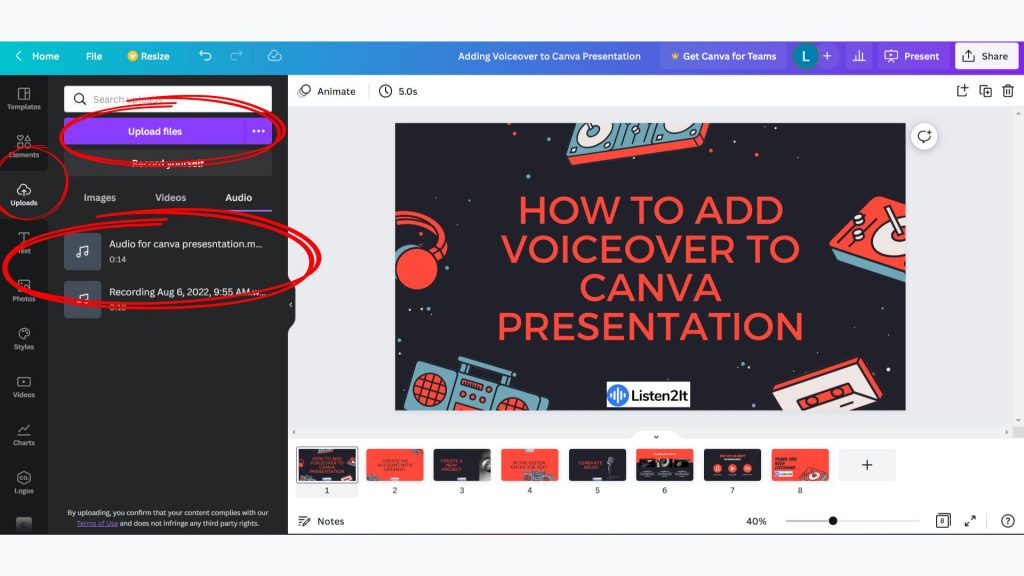 5. Once the audio is uploaded on Canva, select the audio file
6. Audio effects like fade in and fade out are available on Canva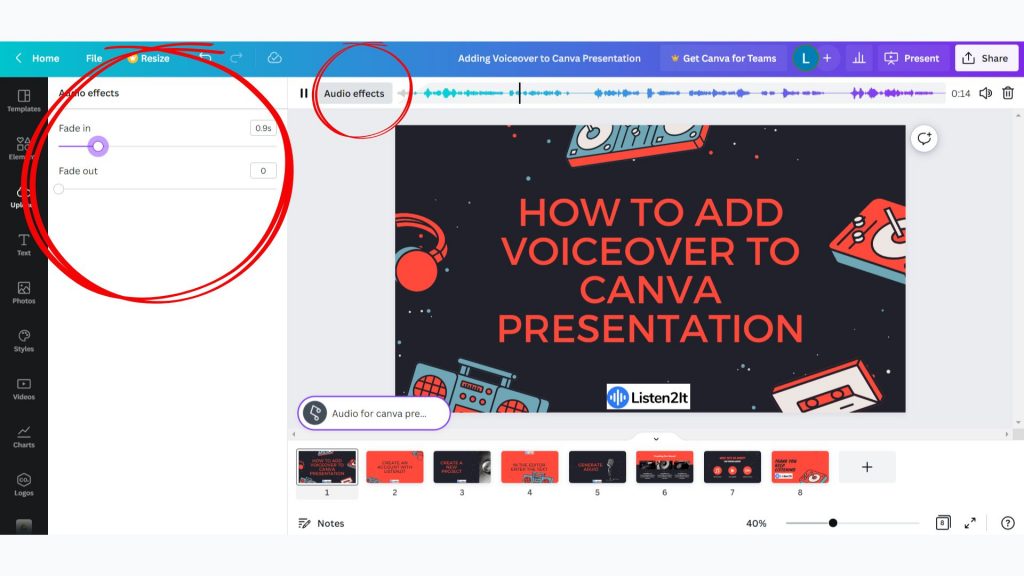 Adding Voiceover to individual slides of Canva Presentation
1. Once the presentation is ready, click on the slide you want to add audio to.
2. Click on the upload tab>upload files and choose the video that has audio you want to play and insert.
3.Choose the video from the uploaded files and change the transparency of the video to zero so that only the audio of the file can be heard.

4. Playback options will allow you the auto-play and play on the loop options.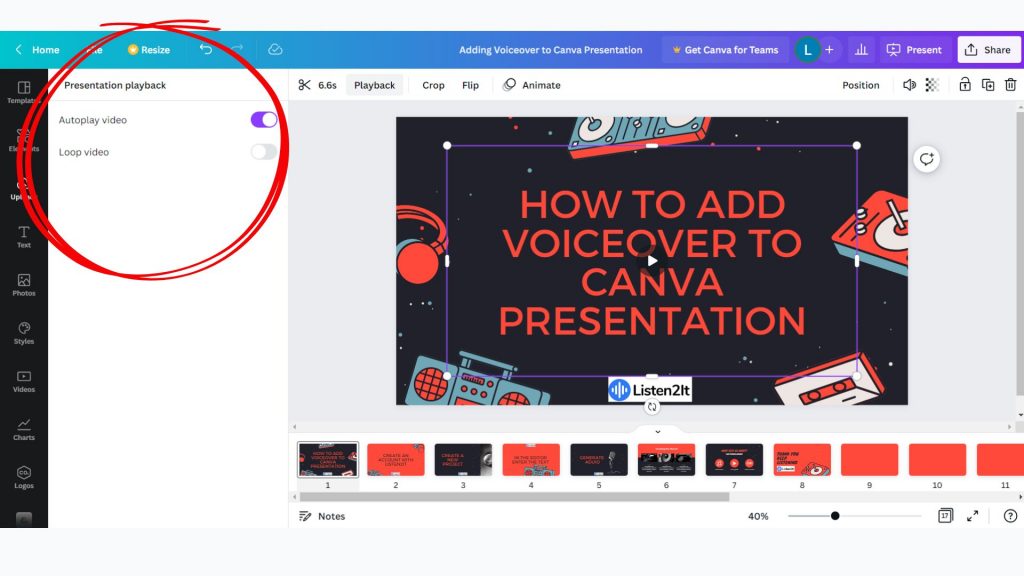 And your Canva presentation with audio is ready.