Why Do People Prefer Audio over Video?
The term audio content refers to information or material published via audio & consumed through listening. Any audio content, including podcasts, audiobooks, and skills or actions associated with artificial intelligence (AI) voice assistants, falls under this category. Audio content is designed for on-the-go consumption or multitasking, unlike video and written content. Making users choose audio over video.
Audio content is growing tremendously, not the audio you use in your videos but audio-specific content. It is an important element missing in your marketing strategy & marketers should add it as part of their marketing plan going into 2022 & beyond.
First, what makes audio content so great?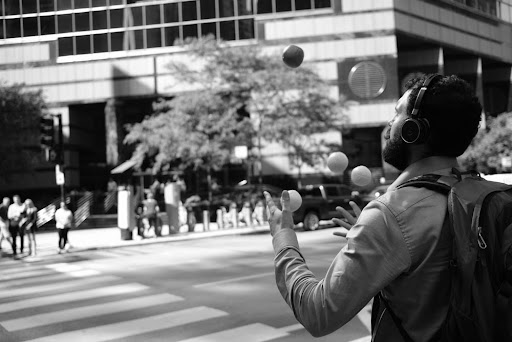 The ease with which audio content can interact with listeners, making it different from video and text, is the key here. The recording of audio does not need you to remain still, unlike video or written words. Whether working, driving, or at the gym, you can easily listen to the audio. Video and text content are less flexible than audio content.
To add to this, audio content is more engaging with the rise of smart speakers and voice recognition technology. Immersion in audio content is easier than ever, thanks to the latest technological developments.
Here are the reasons why people prefer audio content over video:
Multitasking is Possible with Audio Content
Audio content is consumed anytime and anywhere. It is flexible and easy to multitask with audio content as people can listen to it whenever they want, while driving, at home, or on the go.
With over 67 million podcast listeners in the US, podcasts are a critical part of your content strategy since they build a large community for your content. Podcasts have recently grown in popularity, with more than 2 million podcasts and over 48 million episodes.
Affordable Distribution
Creating video content may significantly increase your expense on creating and editing content to go as per your preference or brand style. This may eventually cost you more time and money.
But when it comes to audio, it is more affordable to get the content distributed to your audience than video content. It is easier to communicate with your audience and engage with them regardless of what they are doing.
Engagement is higher
Compared to video content, audio creates more engagement and helps build a bigger audience. Video content requires more constant attention from a person and maybe make a distraction for them and lose their attention. But this is not the case with audio as it is entirely different from the video content as users can multi-task and do their tasks simultaneously. Hence they choose audio over video.
Audio Content Improves SEO
When a webpage has audio content, visitors spend more time on the page, called the dwell time, which accounts for a ranking factor of Google and other search engines. Audio-specific content helps you rank easier and sooner compared to video content. Video content requires you to generate higher quality and to which many marketers tend to fail and eventually rank less in the SEO.
Easy on The Eyes
You may think that this might be a small issue, but no. Many users prefer to listen to audio content to reduce the strain on their eyes. These days, people spend too much time working on their desktops and seeing the screen. They prefer time away from the screen and prefer listening to audio content.
Conclusion
Audio content is easy to create as it saves time & money compared to video content. Users can multitask while consuming audio content and it helps them to keep up with their work and simultaneously listen to the content.
Audio eventually helps in generating higher engagement as people prefer it more than video content.
Planning to add audio content to your marketing strategy? With Listen2It, you can add up to 900+ life-like voices with over 140+ languages to choose from.