Content Marketing is an integral part of every business. Whether you are a freelancer, small business owner, or own a large enterprise, you need to have unique content to attract your audience's attention and grow your business by giving them valuable information. In this process, content marketing tools play a significant role.
Approximately 88% of B2B Marketers rely on content marketing to drive their marketing efforts. Your audience can grow, and your business can expand with the help of content marketing.
If you include content marketing in your marketing campaigns, then you already know its benefits.
But if you haven't started yet, don't be concerned.
There are endless possibilities when it comes to content marketing. It is limitless. You can come across many content marketing tools to grow your business to the next level and increase your audience engagement. Here's a list of content marketing tools that will help you boost your content marketing strategy.
When it comes to content curation and social media analytics, we use BuzzSumo. Content marketers can use it to gain insight into specific industries and discover key influencers who can help their business grow and connect with their audience.

Did you know that on WordPress, users publish 2.75 million blogs every day? For marketers, WordPress is a tool that lets them create a website or a blog, post content, track visitors, and add plugins right from their dashboard. WordPress is a versatile tool that individuals and companies of every size use.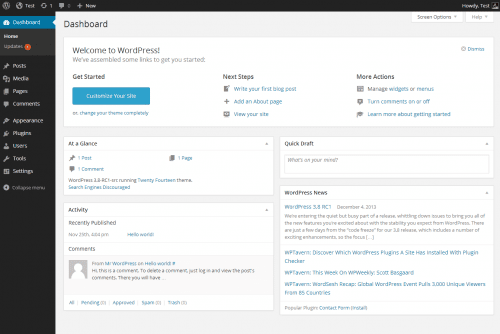 Well, almost every marketer may have used HubSpot or, if not, came across their blogs. HubSpot is an excellent tool for marketers to acquire new skills from available free courses and grow their knowledge.
More than that, HubSpot is an All-in-One solution for marketers which offers CRM (Marketing & Sales), Free resources such as blogs, e-books, marketing insights, courses and certifications, and much more. A significant advantage of HubSpot is, all its products are available for a free trial. Marketers can decide if they can use the service or not through the demo.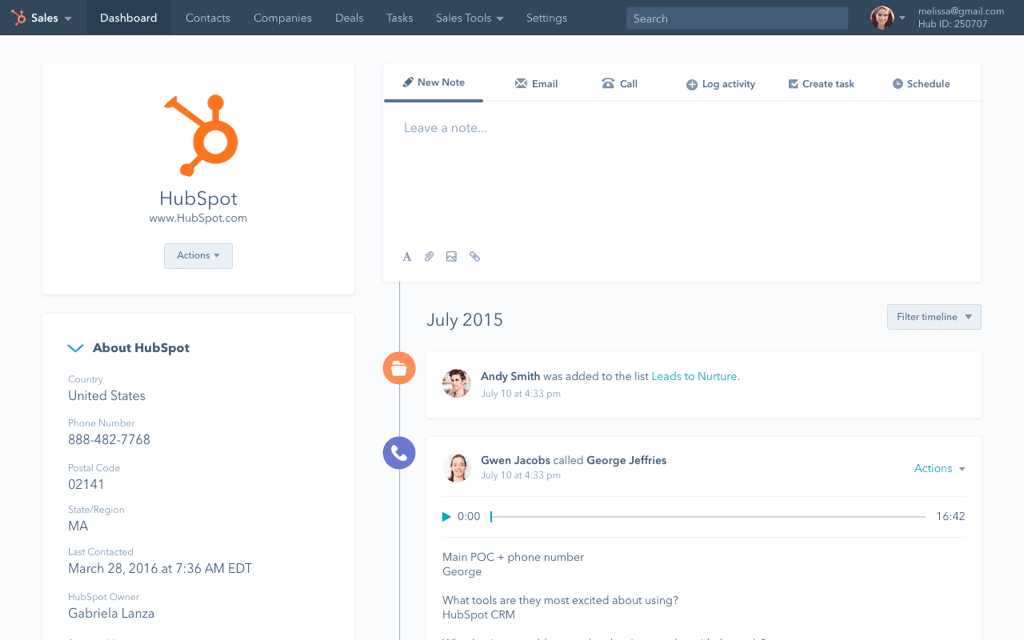 We cannot overlook Google when it comes to content marketing tools. With Google tools, marketers have a wealth of options to pick from to make their marketing strategy. These include Google Analytics (in-depth insights into your website performance over a while; visitor behavior and geographic location), Keyword analysis (keyword research), Google Search, Google Trends, etc.
Google Analytics provides marketers with real-time insights into visitors, their time spent on your website, and which page retains the most visitors. The best part is all of these are entirely free.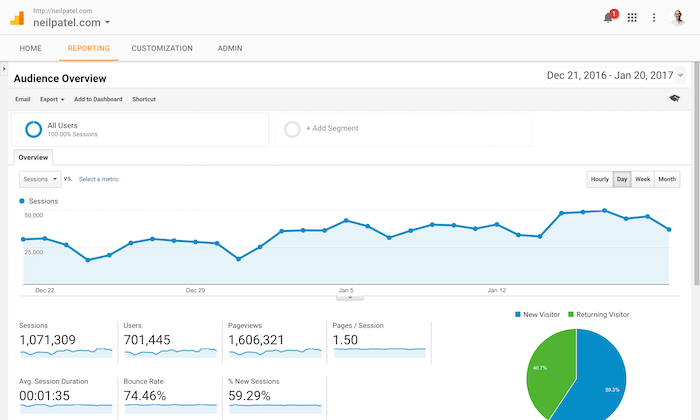 Trello, as they put it, helps teams move work forward. Trello makes collaboration and project management easy. Content marketing teams can collaborate and brainstorm using Trello, which makes it fun.
Teams can better collaborate with Trello's boards, lists, and cards. The platform uses boards to represent projects and cards to represent tasks. A list appears on each card, categorizing and tracking each task's progress.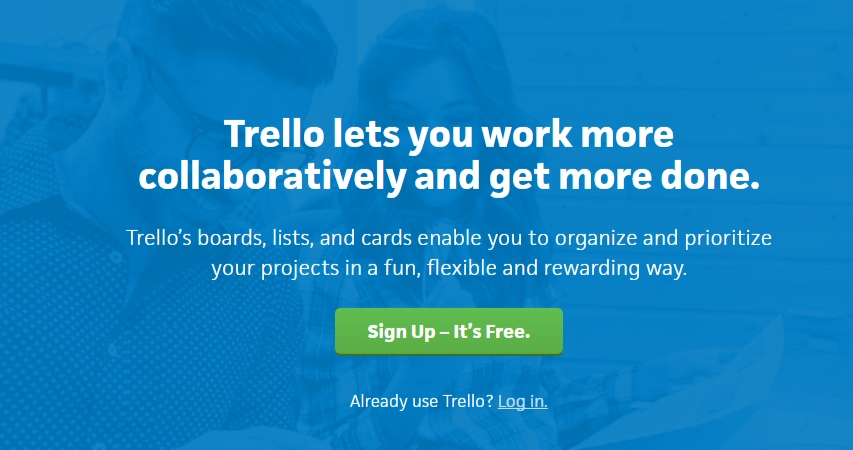 With SEMRush, you have a marketing dictionary. It gives everything about marketing. Which keywords are your competitors focusing on? How do their ads look like?
With SEMRush, you can easily gain insights into your competitors' keywords and gain organic traffic. This tool is simple to use as you just need to paste URLs and wait for the magic. You will have tons of keywords on your plate.
Any idea how many emails do people send each day? That number is enormous, but if you ask about per minute, people send more than 149,513 emails. In this context, we have got you MailChimp.
Using MailChimp, admins can create, send, and analyze email marketing campaigns all within one dashboard. Both mobile and desktop users can access MailChimp's dashboard, which is convenient and easy for many users. There is no charge for a certain number of emails sent, which allows you to use the tool for a few days and decide whether to upgrade.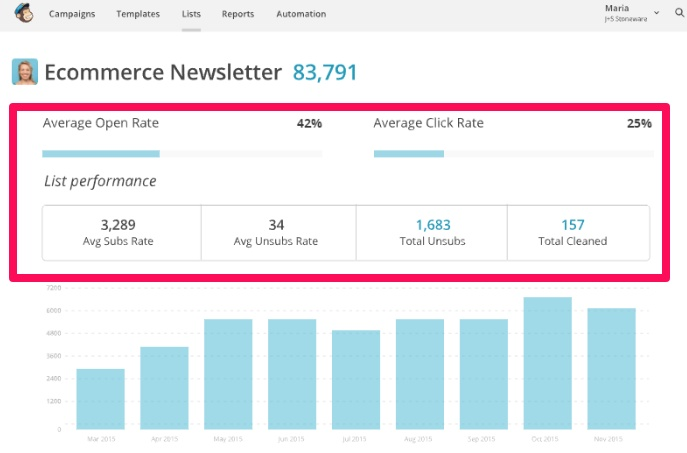 Starting with Canva is the best option for those with no design experience and no previous experience with design software. Design beautiful templates for your brand with thousands of free templates available online.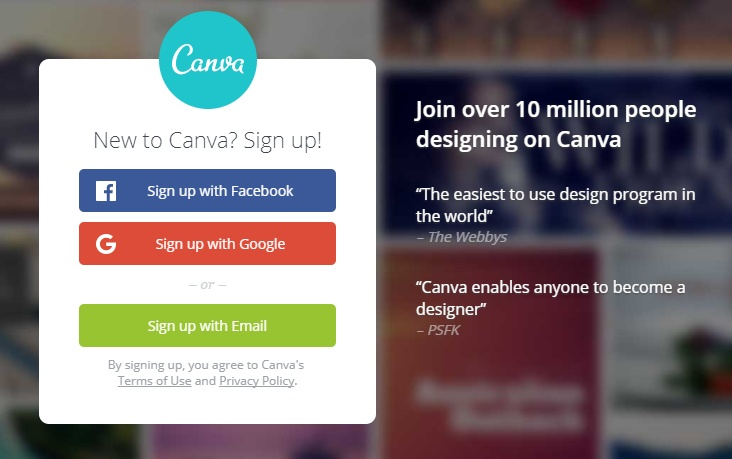 Canva offers a forever-free plan (with limited templates, elements, and photos) for those getting started with designing. Small businesses and individuals with limited requirements for graphics and elements can benefit from the free plan.
Canva Pro has many advantages, from unlimited templates, HD photos, elements, and added features available only for them, such as background remover, scheduling designs on social media channels, resizing designs, and much more.

It offers many layouts and templates for every social media dimension. And the best part is Canva is completely free for education & non-profits tailored to their needs.
Yoast optimizes your website so that you appear higher in search results. You can get a basic SEO analysis of your blog post with Yoast and more in-depth insights into their pro plans.
Yoast, it will also help you with suggestions.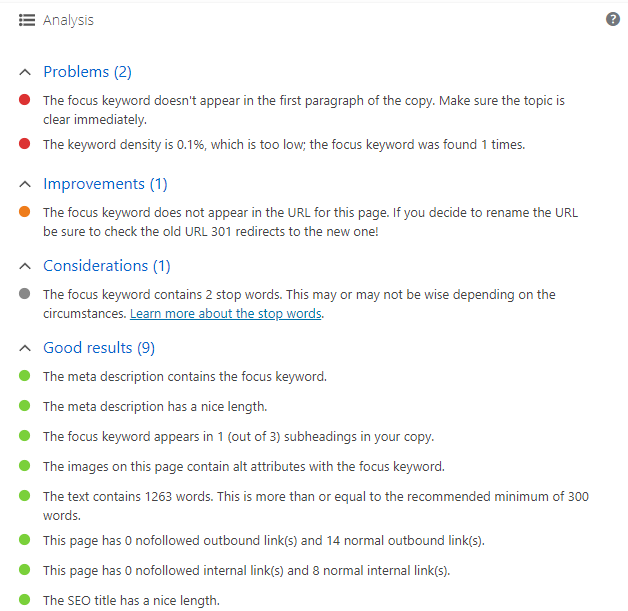 ​​
If writing and grammar are your weakness, don't worry; there is a tool for that too. With Grammarly, you can correct your grammar mistakes and spellings quickly. The first thing to build incredible trust from your users is to write great content. Even if your content is amazing but has grammatical errors and spelling mistakes, well, your audience will start having trust issues.
If you need to write content for your blog, article, email, or even social media, you can use Grammarly. It helps reduce mistakes by 50 to 80%, making a massive difference to your content and eventually attracting more audience.
Besides finding grammar errors, it will detect overused words, misspelled words, and other errors. Grammarly is free to use but has its premium features for pro users.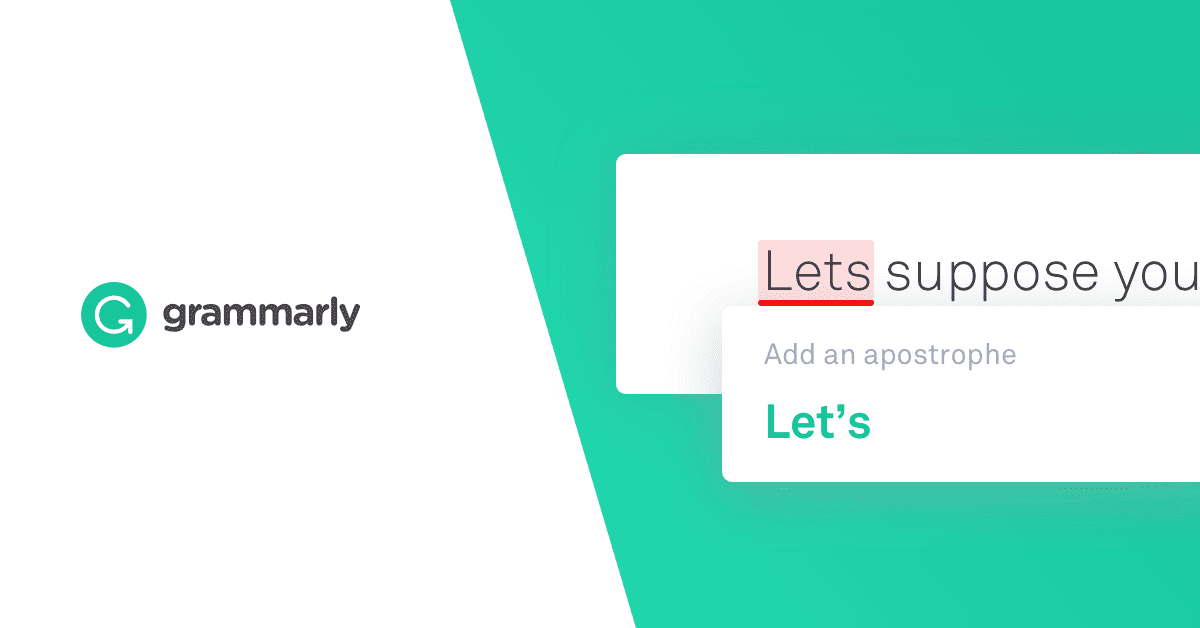 Bonus
When you talk about audio in content marketing, Listen2It is all you need.
Yes, the audio is back with a bang! Audio has seen a tremendous increase among content marketing teams and can help amplify your content with voice.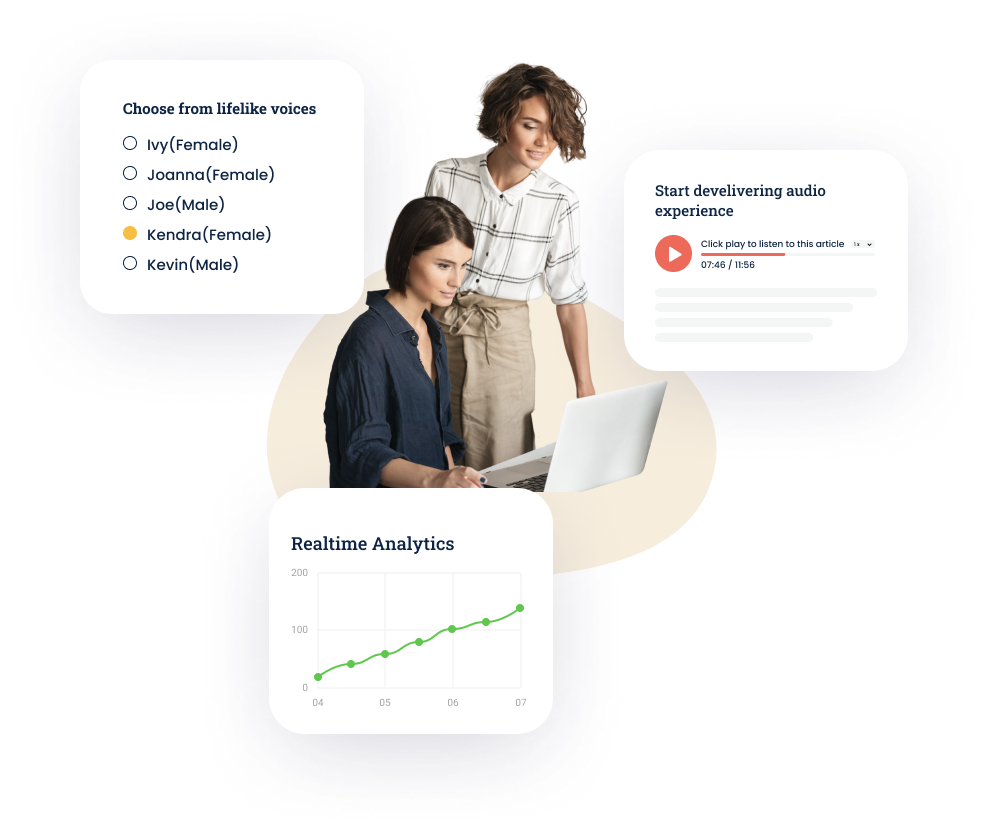 Listen2It solves the audio generation problem with a simple to use tool. A user can convert articles to audio, choosing from 75+ languages and over 600 different voice styles.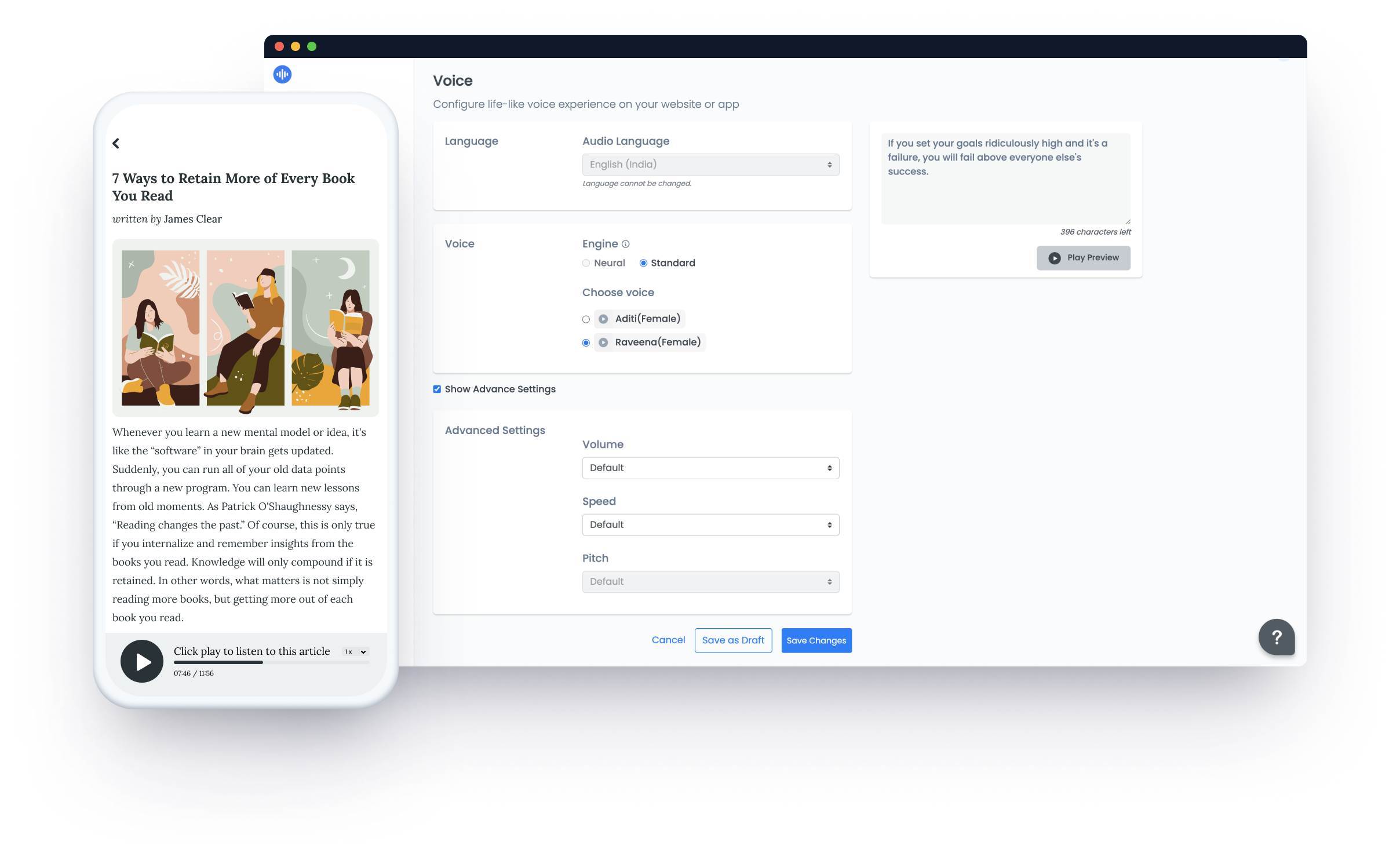 Furthermore, a user can also fine-tune the voice by customizing advanced controls like pitch, speed, style, etc., to create a unique voice for their brand. With a simple one-time integration process, the text content will automatically convert into audio.
Conclusion
The pressure of producing high-quality content each day can be tiring, but no one's asking you to go the hard way. With these content marketing tools, you can grow your business sooner and create a vast audience base.
Here's another read that can help you gather content ideas, content ideas for your editorial calendar.
B2B marketers are using content marketing tools to grow their business and attract more customers. These tools are helpful and can help your business stay in the market for a longer time.
With these tools, you can track and learn your visitors' behavior and create engaging content to increase their loyalty as time flies and generate more engagement without spending much of your energy and time.
Which content marketing tools do you use, and what impact do they have?