Audio can be a helpful tool to communicate a company's culture, vision, mission, or voice to its prospective customers.
Furthermore, audio content can help communicate with users on a deeper level and improve user experience. Audio can be used by creators, publishers, marketers & teams of all sizes.
Podcasts, AI Assistant, Speech Synthesis, Audio Blogging, etc are all different types of audio content.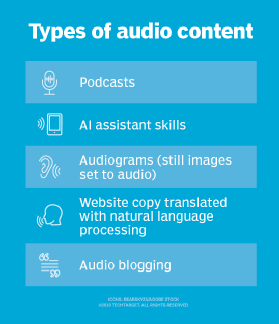 The sudden increase in demand and the evolution of audio-first social platforms will make these next couple of years an essential period for businesses.
Why is audio important?
Audio is back with a bang! Yes, when talking about audio, the ease at which people can interact with audio content is unmatchable. Many users tend to become tired of visual forms of content.
Unlike video content, your customers do not need to spend their time sitting still & keep staring at the screen for a long time.
Whether they are driving, cooking, or taking their dogs for a walk, you can listen to audio on the go and multitask without any distractions which many audiences prefer these days.
The most common way in which we listen to audio content is through headphones and speakers.
The recent rebirth of audio content in marketing has been a result of improvements in these technologies, such as Bluetooth connections and smart speaker systems.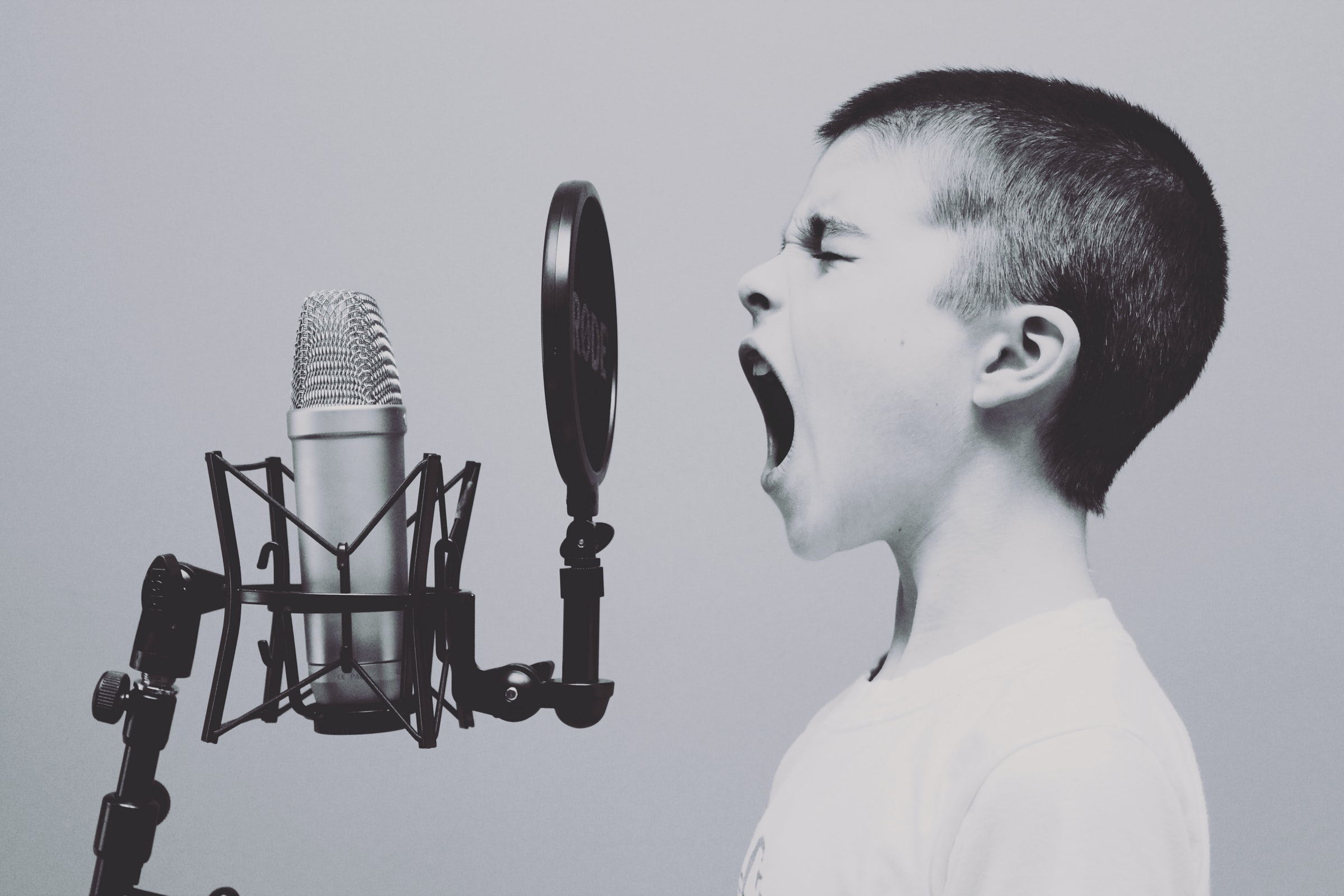 As an alternative to turning to our phones for assistance, we can use Alexa or Google Assistant. The audio environment is an invaluable companion and personal assistant all rolled into one.
Audio communication has long outgrown the requirement to read and write as a means of communication. Throughout history, humans have used sound to communicate and listen to each other. Thus, without even being aware, we are no stranger to this format.
Did you know that audio can boost your on-page SEO rankings too! In May 2019, Google announced the introduction of podcasts and other audio content in Google search results.
While you should continue focusing on the rich content that makes your ranking go up, you may consider using a tool like Listen2It to turn your long-form content into audio files.
Companies that invest in audio content
During the past year, there has been over $1 billion in M&A (Mergers & Acquisitions) in the audio market. Companies such as Amazon & Spotify have started to make huge investments in the audio sector hoping that consumers will do the same.
With Clubhouse launching as a new social media platform, one that we haven't seen for quite some time, audio has caught the attention of consumers as well.
Audio content from Alexa Skills to podcasts is a growing area of investment for brands such as Uber, LEGO, GE, Shopify, and the BBC. In fact, estimates show that the audio marketing expenditure in the US is expected to exceed more than $20 billion by 2022.
As a result, CMOs will likely pay a lot more attention to their audio marketing strategy in 2021 than they have so far.
Conclusion
Audio has seen tremendous growth over the past years and individual creators, bloggers, content creators & many companies have adapted to audio content and accepted the change as it helps to attain & attract a wider audience and deliver content through audio.
Audio can add a competitive edge against competitors who have not entered the audio content space.
Audio content has many advantages over written and visual content, but the most significant one is that it is more convenient to consume for consumers.
Do you plan to integrate audio content into your marketing strategy? Let us know in the comments section below.