Blogging can be a long and tedious process. Every blogger often struggles to find a worthy topic for the next blog post. This process can be exhausting, especially if you are only relying on your wits to come up with ideas.
Writing blogs can be very challenging when you have to do it 8-10 times per week while managing several other businesses. In fact, 57% of B2B marketers agree that producing content frequently is one of their biggest struggles. To solve this issue I found some content ideas generator tools.
Out of necessity, I have built a list of content idea generator tools for individuals and businesses to start using and save time to focus on their other tasks.
Content idea generator tools are essential to solve the problem of creating engaging content and save time. Additionally, it is helpful to find creative topics which are relevant or trending. These tools can help you find suitable topic ideas for your blog post, videos, e-books, or podcasts. Rather than spending endless hours trying to generate content ideas, you can instead use these tools to focus on creating valuable content.
Below are some of the best content ideas generator tools for your blog: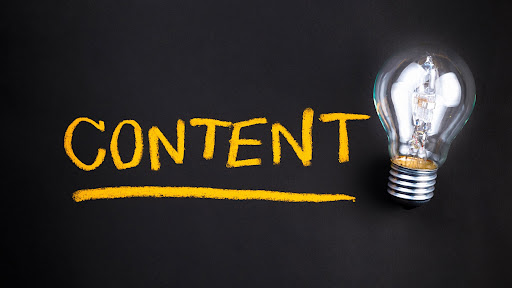 The tool I use the most to generate a few ideas quickly is HubSpot's blog topic generator. To be precise, there are five topics based on your search. Yes, HubSpot provides you with a week of blog post ideas within seconds, and it is easy to use.
The tool only requires you to enter up to five nouns, and based on this, it will do the rest.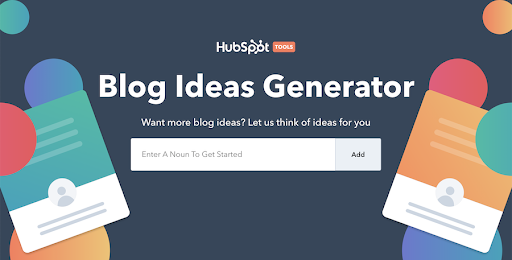 This generator tool is helpful for someone trying to write content that is competitive and favoured among a diverse audience. BuzzSumo provides you with analytics about the social engagement around a specific topic or content.
You can also get in-depth analytics filtering by date range, countries, language, and more. It displays backlinks and also shows you the top trending content. This information is helpful to find which content is appropriate for your blog and trending at the moment.
Here is a look when I search for "audio" on BuzzSumo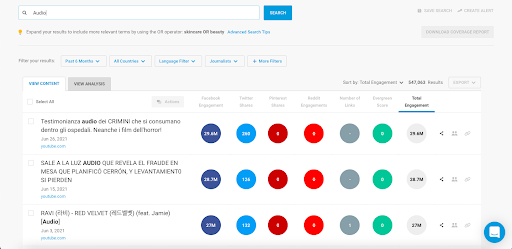 This tool is one of the best available for generating quick content ideas. It can generate endless blog titles for you to choose from within a few seconds. All you need to do is add a noun and wait for the magic to happen. You can search for more and more ideas by just clicking the refresh button until you find a worthy title for your blog.
Here's an example: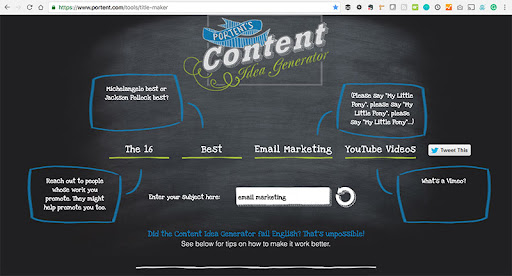 UberSuggest is one of the most simple & easy to use the tool. Just enter the keyword & it will provide you with more than hundreds of keyword suggestions and ideas for topics. UberSuggest is for both analytics and content generating. It delivers a statistical overview of the keyword you provide in the search column.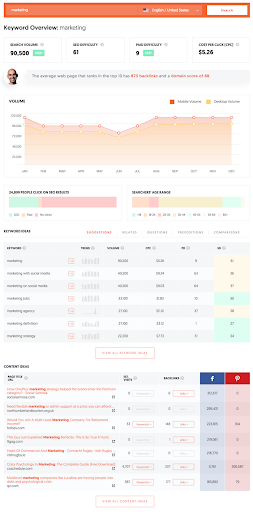 This tool helps you find out what people are talking about. You search easily by entering keywords which may be a topic, a brand, or a product. Enter a keyword & the tool will display relevant search queries from Google.
Suggested searches are branched out into categories like who, what when, how, why, and more & the most common keyword phrases are displayed for the user.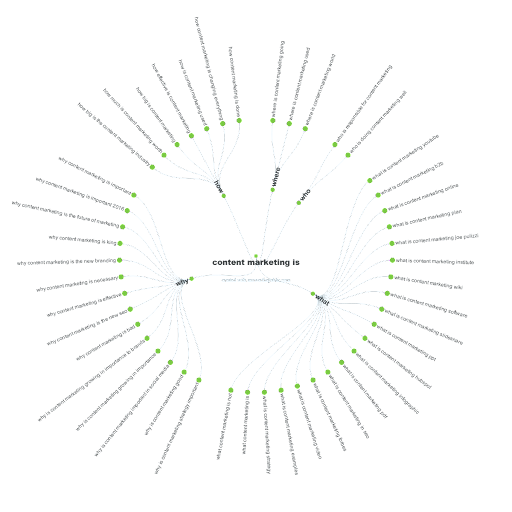 This tool is versatile for everyday writers and users who want a super quick topic. Not just that, it also gives you a considerable number of popular topics among users and is ready for use.
You can choose to heart (like) your favourite blog title or try to use another suggestion by just clicking the refresh button. It has a creative approach as you need to fill in the blanks.
Example for podcasts:
The 5 Best _____ for Starting _____
Here is a sample: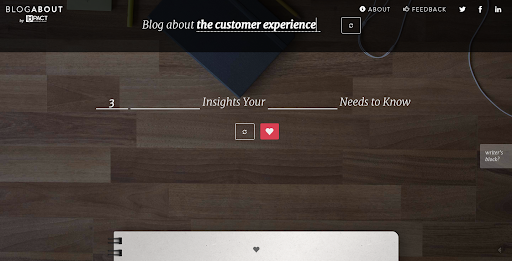 The Content Row's title generator offers engaging headlines for your blog. It provides you with the best titles and also provides you with SEO scores like no other tool. It is a versatile tool and is completely easy to use. Having high-quality content with such a title can help generate more visits and increase return visitors to your content.
These titles are purely intended for link bait and require high-quality content to attract more traffic to your blog.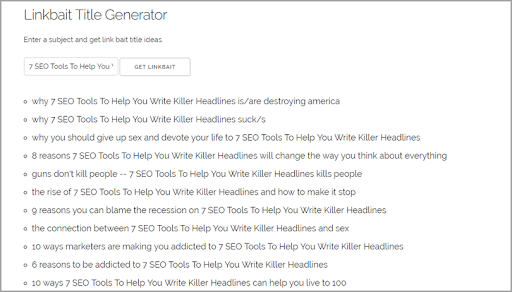 To Conclude
We all can agree that coming up with a content idea is a bit of a task, especially when you have too much on your plate. If you have been blogging for a while, you would know what I mean.
Thankfully, you do not need to sit and scratch your head brainstorming new ideas for your blog. Several online tools are available (most of them are free to use) & you can automatically generate blog titles. Other than this list of content ideas generator tools, here is also a list of content ideas for your editorial calendar.
Extra tip
Your blog can now include audio. Did you know that? Yes, it is possible with Listen2It. In seconds, it can automatically convert text content into an audio version. Try out Listen2It today and bring audio into your content.